Defrosting chambers serve for fast defrosting of various products. This equipment is used for the processing of vegetables, fruits, fish and meat products. A special attention should be paid to meat, since its defrostation should be performed at a correct temperature, otherwise its useful properties will be lost.
Features of defrosting chambers
The equipment gives you an opportunity to manage the process of defrostation of various frozen foods. Thanks to the use of thermal techniques, as well as flowing air movement inside the device, raw materials and packaged products can be brought to the necessary temperature in an optimum economy mode. Only meat defrosting chambers make it possible to defrost the product without a significant weight loss.
Compared with other methods of defrostation, this chambers have many advantages:
all processes are automated;
the devices are characterized by high efficiency;
the equipment allows to control the defrostation process;
a maximum possible quickness of defrostation of raw materials.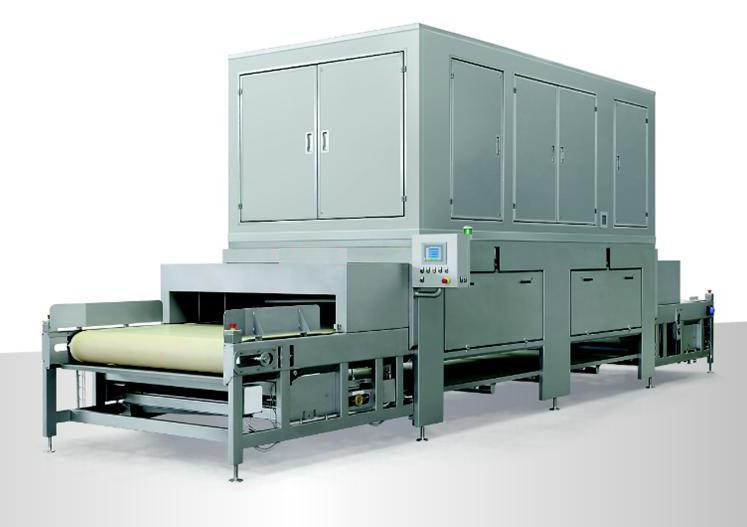 Defrostation procedure is controlled by specialized sensors installed inside food units, on their surface, as well as in the chamber itself. Defrostation is finished automatically after product reaches the specified temperature. Thus, surface temperature simply cannot exceed the permissible level, and it is very important for microbiological stability of raw materials.
Chambers are installed in specialized heat-insulated premises at an enterprise or a company. They can be equipped with additional installations to provide delicate defrostation and store products in the future. You can arrange the delivery only of separate components, for example, a unit of installation, as well as coverings. Then a whole room will be used as a chamber.
Do you need a meat defrosting chamber? Visit Foodbay
Every company will be able to find a suitable chamber for defrostation of various products of any size on the Foodbay.com web site. If you want to sell your own equipment, you just need to post an appropriate advertisement on the web site. You should add it to the appropriate category and bind to the brand of the device, so that buyers could easily find it.