Automatic mechanical cutting and deboning lines are used to improve the performance of meat-processing departments, companies, factories and other industries. Automation of processes will reduce the operating costs and the prime cost of the final product.
Types and manufacturers of separators
A cutting and deboning line is completely adapted to the production tasks of an average meat-processing enterprise. Such machines are fully capable of deboning of fresh meat and poultry, as well as of the processing of raw materials after defrostation – in blocks and/or for bones.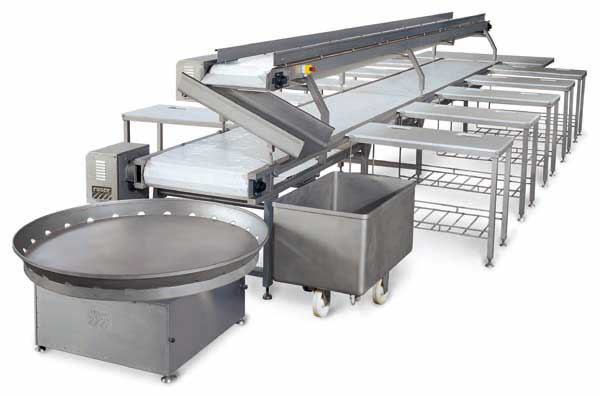 Main types:
Separators for deboning of meat of different capacity and performance;
A deboning operator;
Trimming machines;
Meat separators;
A press separator of mechanical deboning of meat and poultry;
Roller hide pulling machines;
Block cutters;
Separators-trimmers.
All meat separators and other types of equipment presented for sale meet the requirements of GOST (state standards), international standards for quality and safety, sanitary rules and standards.
The manufacturers of the most types of separators are domestic and Western companies producing equipment under the following trademarks: Sepamatic Sepa, Baader, myth, CSI, LIMA. With the help of the Foodbay platform you can find advantageous offers both of new and used specialized equipment for meat industry.
Features of the purchase of cutting and deboning lines on Foodbay
Easy navigation and structure of the specialized platform allows its users to find equipment, using filters. Registered users can receive alerts about catalogue updating in their their "Personal Account" and directly contact the seller.