Tenderizing machine (Ripper) is used for tenderizing or stabbing of meat raw materials in industrial production of meat gourmet products. It is recommended to use a meat ripper in cases when you want to provide a natural link between meat fibers, muscle tissues, skin, and fat. You can buy a tenderizing machine for meat at the Foodbay platform.
Meat rippers on Foodbay
Electric meat rippers are the mandatory equipment for the preparation of whole muscle meat gourmet products, as well as hams and ham sausages. The use of such machines gives you many advantages:
The surface of meat is much better prepared before heat treatment;
The output of finished products increases;
The time of massaging is reduced;
Meat shrinkage during heat treatment is reduced;
The taste and appearance of the finished meat products noticeably improve;
The process automation reduces the time of carrying out technological operations.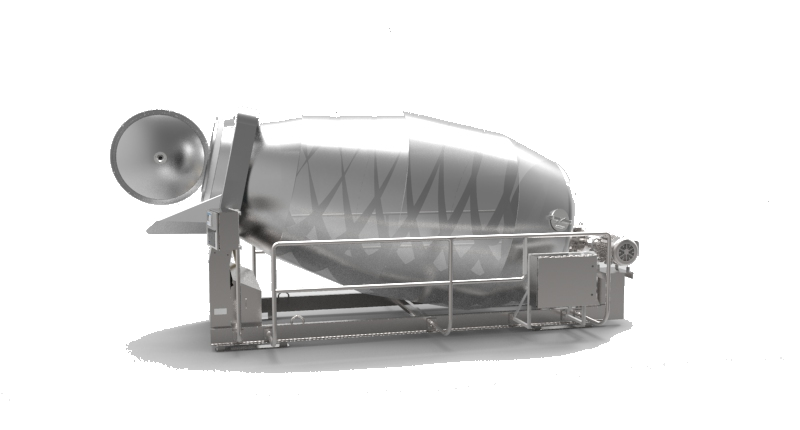 A meat ripper preserves all taste qualities of the product and its useful properties. In addition, the use of such type of equipment improves meat consistency, enhances its juiciness, facilitates better salting and marinading.
Tenderizing machines do not have large conceptual differences between each other; they may vary in size, power and performance. The same parameters influence the price of the equipment. If you require a meat tenderizing machine, you can buy it at the best value. These machines work with all types of meat: pork, veal, beef, and poultry. But they are more often used for meat with coarse fibrous structure.
Meat tenderizing machine: buy on Foodbay
Users wishing to purchase the necessary equipment can view any advertisements published on the web site and contact the authors via the form offered below or the specified contact details. Advertisements can be published by physical persons, as well as manufacturers, distributors and other legal persons.