Agricultural harvesting equipment is used for harvesting of various cultivated crops. This category of agricultural machines is a large equipment group containing specialized and universal machines. The equipment is provided with sensors that make it possible to adjust the height of the reaper, control the supply of grain during the operation of harvesting equipment.
What is different in various types of harvesting equipment?
So that to buy a professional harvesting machine, you should first define its specialization. It is based on the focus of the machine on a specific crop. That is why there are many modifications of reapers that harvest the following crops: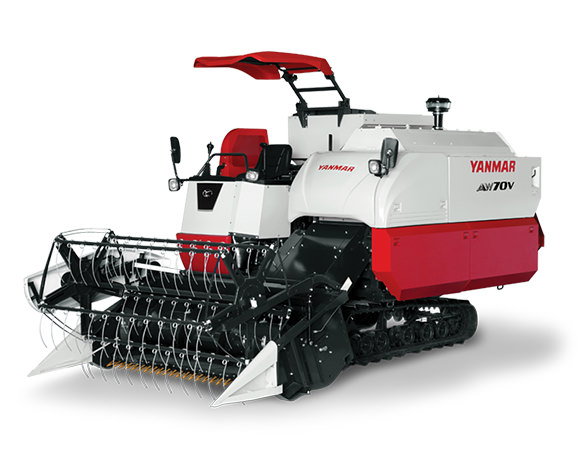 Cabbage;
Root vegetables;
Onions;
Corn;
Grain;
Potatoes;
Animal feed;
Hay or forage grasses.
Such types of harvesting agricultural machines as reapers or mowers may be used to harvest grain crops or make hay, or store forage grasses.
Grain harvesters differ from each other not only in power, but in the type of the threshing mechanism, separation system and tanker volume. A threshing mechanism can be a beater, studded or axial-rotary one - you need to take this into account before purchasing a machine. Various types of harvesters differ in the amount of grain going away with straw.
Harvesting equipment includes equipment that works together with the respective harvesting units, for example, feed hopper. Its design may vary, depending on the harvested crop, however, the principle of operation remains the same. Modern manufacturers offer different models of harvesting equipment, the most popular brands include:
Challenger;
CLAAS;
Capello;
New Holland;
Massey Ferguson;
Rostselmash.
The harvesting process is very complicated and involves different types of agricultural machines, from harvesting units to devices for preprocessing or transfer of crops.
Where to buy or sell harvesting machines?
Foodbay Advertisements Board has collected the best offers on the sale of various models of harvesters-reapers and other varieties of harvesting equipment. Here you can find both new and used equipment. An easy search by products and detailed product descriptions will help you to find a suitable offer in the shortest possible time. In addition, you can post your own advertisements on the trading platform and sell unwanted agricultural machines.