Grinding machines for knives are widely used during the process of equipping production units connected with meat industry. You can buy a universal used grinding machine or new multifunction electric grinding machines offered by foreign manufacturers on the FoodBay specialized platform.
Automatic grinding machines for knives
A grinding machine for knives is a kind of specialized equipment designed for sharpening and beveling of knives, saws and other sharp tools used in different types of work - cutting, processing, meat re-processing.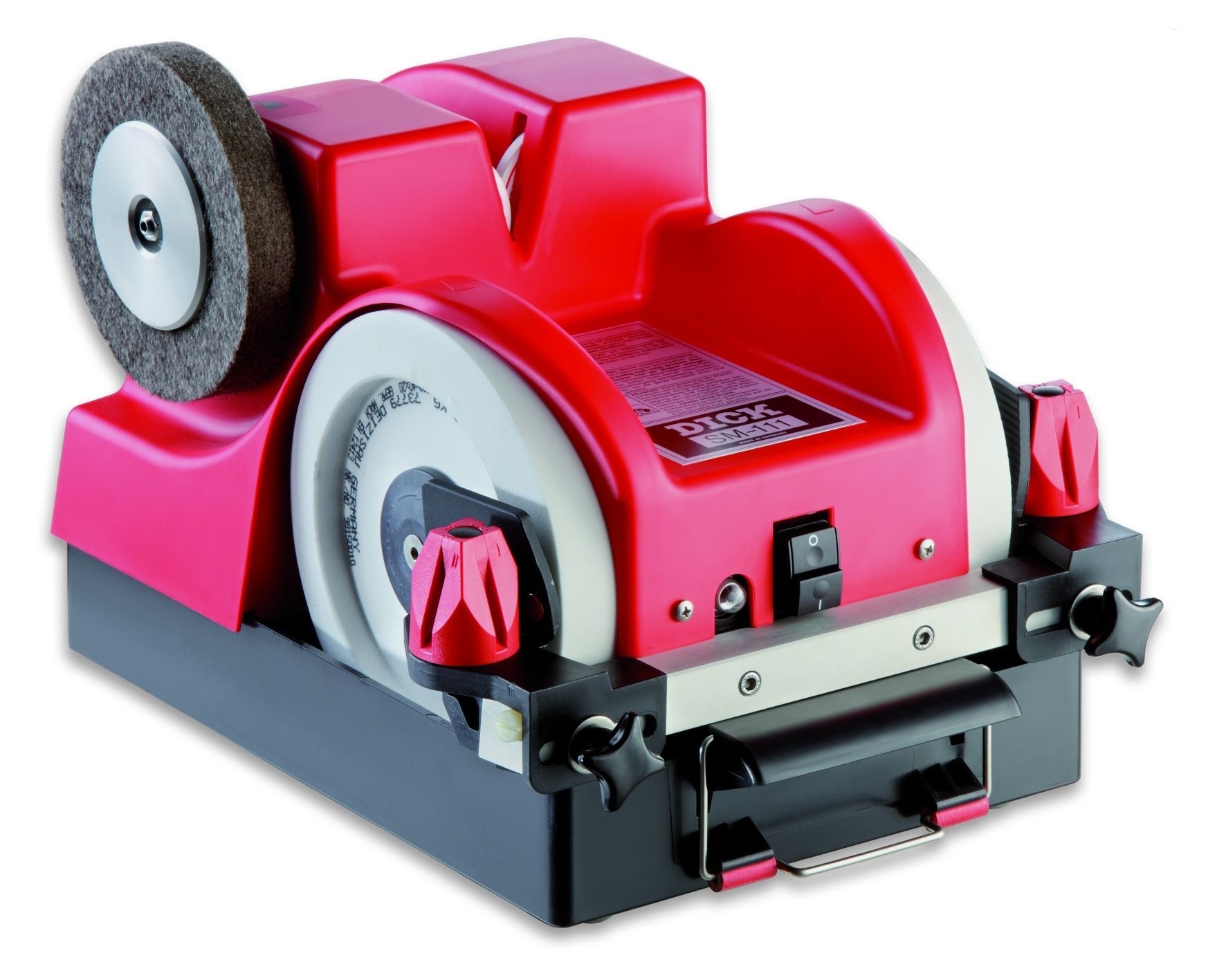 The following types of machines are currently presented:
A high- speed electric grinding machine used for sharpening and beveling of many types of knives, saws. Such a machine can sharpen a drill;
Multifunctional machines for circular, sickle, cross knives;
Sanding and surface-grinding belt machines;
Grinding machines of various models for hashers, cutters, hand knives.
The specifications of an industrial grinding machine can be different depending on the functional purpose and type of equipment. You can buy a multi-purpose grinding machine for knives or find an offer on the sale of a used automatic grinding machine at a reduced price with good technical specifications on the FoodBay platform.
Buy a multifunctional grinding machine for knives
If the price is not specified in the advertisement on the sale, it can be clarified by the direct contact with the author of the advertisement. The web platform publishes offers from both physical persons and equipment manufacturers. Any registered user can post his/her offers on the sale of new or used equipment.