The main clothes item of the personnel of meat industry allowing to observe hygiene rules is butcher's robe. In accordance with sanitary standards and regulations, they should be changed on a daily basis. You will find a wide variety of all kinds of working clothes for butchers and other workers of food industry on our web site.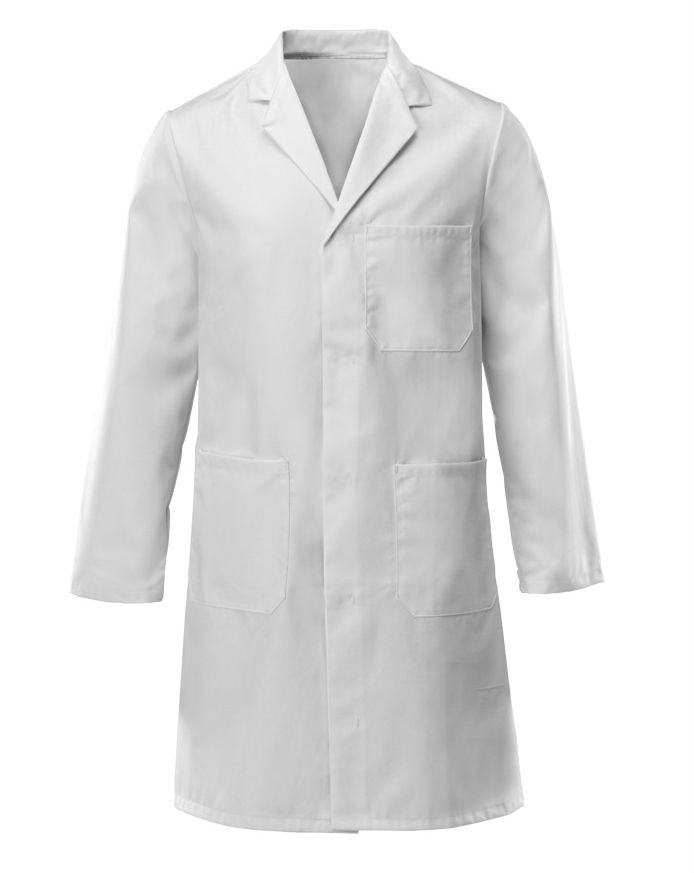 Butcher's robes: the best offers on the market
The modern clothing manufacture uses exclusively advanced technologies enabling the manufacturers to offer high quality products to the buyers from any field of activities, and meat industry is no exception. Butcher's robe is an obligatory requirement for:
Production and veterinary control department;
departments of killing and processing;
manufacture of sausage coatings, edible fats, canned meat products;
workers of other fields of food production.
Today cotton butcher's robes can be purchased in a wide range of sizes, styles and colors:
Traditional white ones;
light ones of green, blue, red tinges;
other colors matching the corporate style of the company.
The employees of meat and dairy industries are allowed to use cotton jackets with trousers or overalls with a shirt/blouse instead of robes as sanitary clothes. In addition to working clothes for butchers, you should also buy protective waterproof aprons.
Where to buy butcher's robes at an affordable price?
You can buy ready-made working clothes, hats, shoes and personal protective equipment at the prices of manufacturers on the foodbay.com international trading web platform. Use the handy search engine to select the best offers from online stores and clothing factories from Russia and other countries of the world. You can also order individual tailoring of working clothes for your personnel.