Domestic and foreign companies engaged in the manufacture of clothing often offer related products, for example, hats of different types and styles. A special headwear for a butcher is put on when cutting, processing and packaging meat, as well as during the direct cooking of meat products. Its design is explained by the peculiarities of production. You can purchase working clothes and headwear for the workers of meat industry on our website.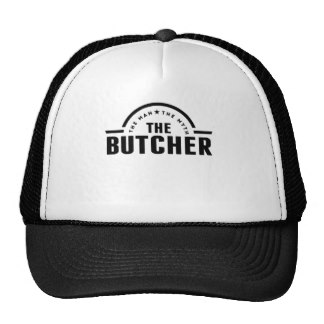 Headwears for butchers: types, requirements, features
The following hats are meant for the workers of meat industry:
High white caps, like those worn by chefs;
Lightweight caps (standard caps or headbands with visors);
Helmets and bump hats.
These items of headwear for butchers have several requirements. They must execute its primary task - provide sanitary cleanliness and hygiene of products (for example, prevent worker's hair getting into meat). In addition, hats and bump hats provide a good overview of the premises and outside, protect organs of vision from bright overhead lighting at the department. Cold-protective closed models are needed to protect the head from the effect of low temperatures.
Hats are selected individually, depending on operating conditions, to match the color of working clothes.
Where to buy a headwear for a butcher?
Various cheap hats for butchers, from a hat to a bump hat, can be found using the convenient and quick search on Foodbay.com. The web site of the international Advertisements Board has collected the best offers from the leading companies in manufacturing of working clothes. More details about the products can be obtained by contacting the seller via his/her contact phone number or via the Internet. The web site's visitors can not only view advertisements, but also publish their own offers.