Residual moisture or condensation on containers can become a serious problem in the process of packaging or product design, so an additional drying of containers is needed. This problem is most often manifested in the summer, because during this time the difference of air temperature in the company or at the place of production is the biggest.
Why is drying and air-flow of the containers necessary?
As a result of the accumulation of residual moisture directly on the product or on the containers, the quality of labeling products, its packaging or dating can get significantly worse. In addition, the appearance of the finished product also deteriorates. The best option is the installation of container drying and air-flow systems. They can be easily integrated into the production line itself.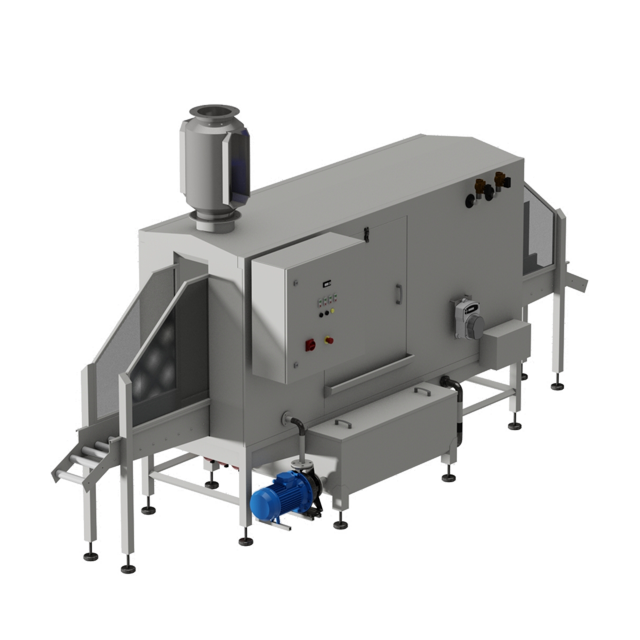 Such systems are able to handle quite a wide range of containers, including:
aluminium or tin cans;
PET bottles;
glass bottles;
boxes.
The processing of containers involves innovative technologies that will not let the containers transform and wear out prematurely. Air-flow is performed with the use of a jet of warm air under high pressure. Thanks to the easy rotation of the containers, its surface is perfectly dried, which makes it possible to correctly apply the manufacturing date and the label.
The feeding of the containers is effected with the use of a chain or a band, or a direct drive. The inverter allows you to adjust the air-flow and control the drying process. The equipment itself is characterized by small size, which makes it easy to integrate it into a finished line without taking up too much space. The devices can be equipped with compressors or fans of different capacity in order to obtain the desired dryness of containers.
aBuy the equipment for drying containers
The Foodbay Advertisements Board has gathered the best offers from the leading manufacturers. Thanks to the wide choice, you can find drying systems and individual components for a particular company. If you have machines left after company closure or equipment upgrading, you can sell them on the web site by posting the appropriate advertisement.