Production processes must be performed at a certain level of hygiene. In order to achieve it, all containers should remain clean, which is why every company needs a trolley washer. This equipment ensures the necessary conditions for cleaning trolleys and requires no additional costs.
How does a trolley washer work?
Modern equipment has specialized control programs that allow to automate processes. With their help it is possible to set up the following things:
the suitable temperature;
the ratio of washing agents and water;
the level of liquid;
the time of washing.
Thanks to the use of automatic devices for loading, trolleys stand into proper positions right at once and do it on their own, without operator's assistance. In addition, trolley washers are equipped with special removable clamps, making it possible to wash various containers.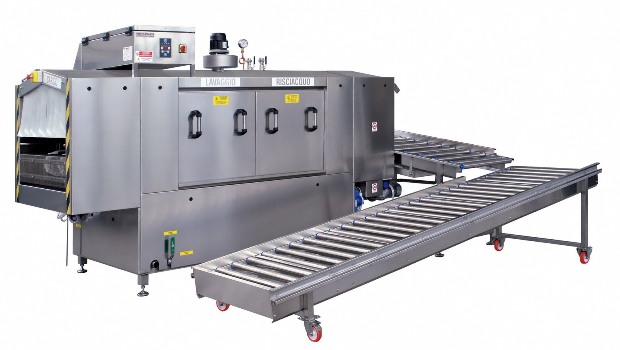 When the equipment is switched on, first and foremost, the washing solution is being prepared. It gets to the specialized rotating frame, which washes the trolley inside and to the sockets installed around the perimeter of the device to wash the outside of the container. The washing solution is delivered by a high-performance pump, therefore all impurities are easily cleaned under its powerful mechanical impact. A special design of injection nozzles gives them the ability to manage the washing liquid.
The operator sets the duration of washing regardless of the level of contamination of the container. In the end everything is sprayed with pure water. Then the waste washing liquid is collected in a special vat of the device and passes through a filtration system to be reused. Such equipment allows to clean almost any kind of organic or mechanical impurities.
The purchase of a trolley washer
In order to purchase a trolley washer and ensure cleanliness at the enterprise, it is worth visiting the Advertisements Board of Foodbay which gathers together the best offers on the sale of this equipment from the suppliers from different countries and regions. The interactive catalogue and convenient structuring make the search even easier. In addition, anyone can sell their equipment there by simply placing their own advertisements.