Dicing machine is high-performance equipment designed for preparing meat and other products that require fast shredding or cutting of raw materials and semi-finished products. The principle of work of such devices is similar to meat grinding machines used in manufacturing of various types of products.
Dicing devices on Foodbay
The use of special dicing devices, the devices for cutting in stripes and slices allows you to optimize your working time and increase overall performance. At the same time, dicing machines provide the ideal dimensions and are almost flawless (not producing rejected products).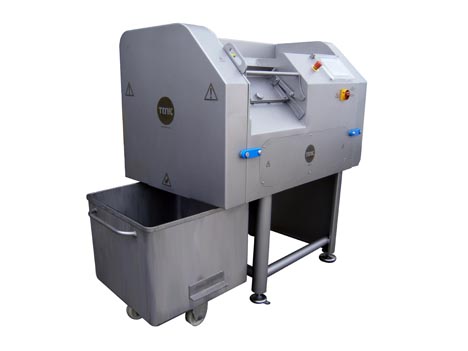 The Foodbay platform presents the following manufacturers of dicing machines:
The platform is being constantly updated with new offers, so any user can offer for sale or find a device for dicing of the necessary brand, power, performance and other specifications. The web site publishes offers of new and used equipment of various price categories.
For the convenience of search the users can take advantage of the filtering system that makes it possible to find the necessary equipment taking into account the geographical location of the buyer and the seller, the specific brand, model and other search options being set.
Kitchen machine with a dicing function: how to buy
In order to communicate with the author of the offer of interest, the registered users can use a special form of private messages or the contact details specified in the advertisement. The cost of each specific offer is determined by the author of the advertisement.